MODEL CALL!!!
Get Shot Naked® is announcing a new promotional campaign — The Naked Bride — to help put together my new "The Naked Bride" campaign. (Don't worry, at GSN, we believe naked is a state of mind, so your bits can be covered in your photos!)
I will need three brave and beautiful engaged women for this project.
Each woman selected will receive a complimentary glam-over and photo shoot, one high-resolution digital file of her choosing, and at least 3 watermarked, low resolution digital files of the photographer's choosing. Each woman's session will consist of sets, poses, and wardrobe chosen by the photographer. (Winners are, however, encouraged to bring your own veil, garter, wedding shoes, or any other items you like.)
The prize for those selected is valued at over $750!
To be considered, please complete the following steps:
1.) Share this contest via at least one social media platform (i.e., Facebook, twitter, pinterest. (more are encouraged!)
2.) Inbox me a recent close-up photo and a recent full-body shot. Send your email to natalie@getshotnaked.com with "Bride Model Call" in the subject line. Your email must begin with you typing the words, "I understand that in order to participate in this campaign, I will need to sign a full and irrevocable model release which allows Natalie Kita and Get Shot Naked to display my photos and video (behind the scenes, stylized posing, and testimonial) in any and all media. I understand further that the photos will be in lingerie, as well as implied topless and implied nude photos (nude, but with all lady bits – north and south – covered in some way). I also understand that to be considered, I must be willing and able to promote and share the contest as well as my own photos (if selected) via social media platforms."
Also, in your email, please include the following information:
• Full name
• Age (You must be at least 21 to enter this contest. No upper age limit.)
• Cell Phone number
• Email address
• City and State where you live (You must be able to come to the studio in Bear, DE for your shoot within 60 days of the end of this contest.)
• Facebook page url (if applicable)
• Link(s) to your social media share(s) of this contest
• A Brief Message. (If you've ever wanted to try your hand at modeling, this might be your chance. So, along with your entry, please tell me in 3-4 sentences what makes you feel like you'd make a great model for this project.)
ELIGIBILITY: *Please note that this contest is open only to women who have never had a GSN photo shoot before. (Past GSN clients, remember there are always lots of goodies for you – including the Naked Evangelist Video Testimonial Contest each year for you, plus your client loyalty and referral credits!!!!) Also, this contest is open only to those who can come to the GSN studio in Bear, Delaware for their shoot within 60 days of the contest end on May 20. You must be engaged, with a wedding date set for some time before the end of 2016. Please note this means your groom will NOT likely be surprised by your boudoir photos, as they will be shared online at the photographer's discretion at any time after your shoot if you win. We are not looking for professional models, and we do desire a diversity of looks in all ages, shapes, colors, and sizes. Judging will be based on a variety of criteria, including your look, your entry message, and your social media sharing.
Entry Deadline is midnight, May 20, 2015. If selected, you will be notified via email and/or social media. If you cannot complete your photo shoot within the specified time above, your spot will be given to a runner-up.
PLEASE NOTE: No full frontal nudity or full topless images required. However, you must be comfortable with lingerie shots and implied nudes, as described above.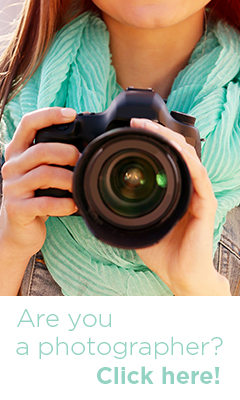 by