Hey there all you boudoir babes and glamour gals! I, your photographer, have just returned from a business trip/sexy vacation that has me all abuzz with ideas and excitement. Thus, there are changes afoot here at Get Shot Naked®, and those changes almost all involve lavishing my clients with even more special attention, and providing even higher quality in service and product offerings. Just a few of those changes:
The addition of gorgeous, elegant folio boxes (filled with matted art prints) to our top-of-the-line boudoir image collections
Brand new glam-i-licious client swag bags – I want to spoil my ladies!
New album sizes and luxury cover choices
"Sexy Cinema" – a brand new offering where your photos are turned into a stunning video boudoir slideshow you (and he!) WON'T be able to stop watching
A hot new boudoir set/viewing room (under construction)
A new and improved "Naked Evangelist" contest for 2014 (stay tuned for details, this one will be fun!)
A great new referral incentive program (a $100 credit each for you AND your friend when you refer a lady who books a Get Shot Naked® boudoir session)
Fun semi-monthly events (head shot days, basic photography workshops, lap dance classes, and more!) Here's the event we have coming up in May:
For my photographer friends and followers, I will soon be releasing my boudoir posing guide for sale, and will be scheduling at least one more workshop this year after the resounding success of the Vegas class.
Finally, I'd like to share a new video I've added to the website and youtube channel that displays some of the newer work in my boudoir portfolio. Imagine how it would feel to watch a video like this filled with YOUR own amazing, alluring images! Super sexy, right?
I can't wait to hear your thoughts on the video and the changes here at GSN. Even more, I can't wait to meet you and help you fall in love with YOU all over again!
XOXO,
Natalie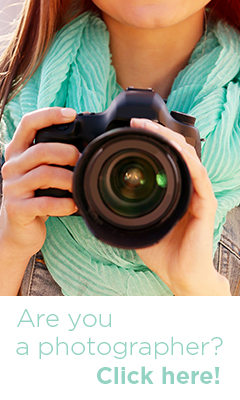 by