I just KNOW there are so many of you out there who are dying to experience a boudoir session… I know it because you tell me in emails and phone calls and private messages. But some of you aren't pulling the trigger to make it happen, and I've been listening to your reasons why…  Some of you have the crazy notion that you could never look "that way." Some of you feel guilty over spending ANY time or money on yourself. Some of you have other reasons… But what I hear most from you is, "I need to lose 10 (or 20, or whatever) lbs first." Or, "It's just not in my budget right now."
Well, to those of you who feel guilty about doing for YOU, or the ones who think you can't possibly look as good as the women you see on my website, I have this to say:
YOU ARE BEAUTIFUL.
AND YOU ARE WORTH IT.
The women you see on my site are "regular" women, just like you. (If you don't believe me, check out the before and after galleries on my website or Facebook page.) They also have jobs, and kids, and wrinkles… and maybe some extra fluff and problems with their in-laws. But at some point they decided they deserved to feel beautiful and spend some time fulfilling their own personal fantasies (and what a bonus to also be able to give the photos as gifts to their partners!) It is NOT selfish to do things for you. It nurtures your soul, and THAT makes you a better lover, wife, mom, employee, sister, friend, everything.
For those of you who simply want to lose a few lbs and save a few dollars first, please allow me to get to the main point of this whole thing, and introduce you to a new offering by NKB that will help you plan and budget for your "supermodel moment."
Announcing The Advance Reserve Program!
Here's how The Advance Reserve Program works:
It's basically a layaway plan, but in advance of your session. First, you choose a collection and set up a monthly auto-debit agreement with us.* Your price for your collection is locked in at the current price at the sign of entering the program (protecting you from future price increases while you continue putting money toward your shoot!) You decide what works for your needs and your budget – $50/month? $100? $200? Payments will be charged to your credit card monthly. Once you have only one payment left, your photo shoot will be scheduled.** (The final payment can be made the day of your shoot.) 
Next, you come in for the life-changing experience that is a boudoir photo shoot with Natalie. Your hair and makeup are done, posing direction and expression coaching are provided. (No, you do NOT have to look like a model or know how to pose – leave that to me!) You leave feeling sexier than ever before.
Finally, you come back 2 weeks later to view and select the images included in your collection. You may choose to upgrade your collection at that time (but not downgrade).***
Are you ready to get started? 
Would you like to book a complimentary consultation and studio tour?
Do you have questions? 
CALL TODAY: 302•365•5211
Terms and conditions of The Advance Reserve Program:
A small monthly service fee ($5) will be added to each payment for the duration of your program.
If you decide at any point to cancel or suspend your plan, all monies already paid under the agreement will be held as an in-studio merchant credit with us, for your future use toward any photo services or products, including gift certificates. Failure of your payment method on file will result in suspension of your plan until a new payment method is provided.
If you choose to upgrade your collection during your Image Premier appointment, you may either pay in full at that time, or set up a new layaway plan for the remaining balance of your upgrade. Upgrades will be offered at the current prices at the time of your Image Premier. No images are delivered until all payments have been completed. 
Your program may be suspended for up to six months should a hardship arise for you. Payments suspended will be added on to the end of your program. However, monthly service fees continue to accrue during the program suspension and will be added on to the last installment.
Suspension of more than six months will result in program cancellation. After program cancellation, you are not protected against future price increases. If you choose to start a new program using your in-studio credit, you will be choosing a new collection at whatever prices are in effect at the the time of the start of your new program. 
An upgrade credit of $100 will be added on to your account once you have completed all payments without having suspended the program at any time.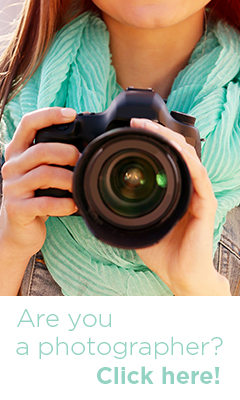 by